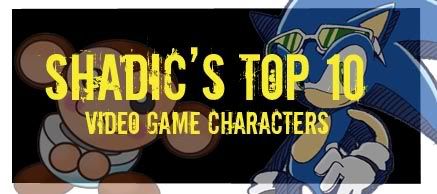 Oh Snaps! Because I have nothing better to do, I have devised another top 10 list, this time of characters from video gaming history.
Sonic, or any characters from Sonic, will not make a appearence however, since obviously they\'d be my favorite.
The list will branch over all of gaming\'s history, so there\'s bound to be one that suits your fancy on the list. That\'s right, fancy.
Anyways, i\'ll get working on this bad boy tomorrow...Stay tuned for fun characters, great descriptions and other lies!!
[Edited on 6.1.2006 by shadic]
[Edited on 6.1.2006 by shadic]
[Edited on 7.1.2006 by shadic]